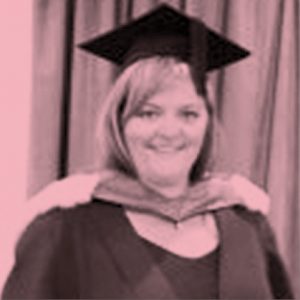 My journey to become a teacher started over 20 years ago when I enrolled on a City and Guilds Childcare course before being convinced to continue my studies to become a Nursery Nurse. Along the way, I have worked in offices, factories, sandwich shops and call centres but found more recently myself being drawn to working with children.
Despite the years waiting to achieve my goal, all my employment choices have developed my life experience which have made me the person I am today – someone who is approachable, hardworking, personable and motivated to never give up!
Choosing to complete my Foundation Degree and BA Hons in Education whilst working full time has been a challenge but one that I would do again – being organised and dedicated to achieving your goal is a must! Training with Teamworks has given me a broad knowledge of the curriculum, opportunities to work in placements with different ages and demographics, access to professionals for guidance and support and working alongside other trainees with a passion for inspiring the next generation.
Developing my understanding of how research impacts on education and using this within my own practice to ensure the needs of all children are considered to achieve maximum progression and belief in their own abilities.
I chose a SCITT training route for the full-time experience of being within a school, learning from experts rather than being mainly book focussed. I have been able to apply my theoretical knowledge as well as gaining valuable support from full-time class teachers to develop a 'real life' insight into the life of a teacher and learning from their expertise.
I have been lucky enough to be offered a Year 5 Class Teacher role for the next academic year which I am thoroughly looking forward to and very excited to meet MY new class to work together to move them forward in their education. The past year has been hard work, with limited funding but the hard work has all been worth it!