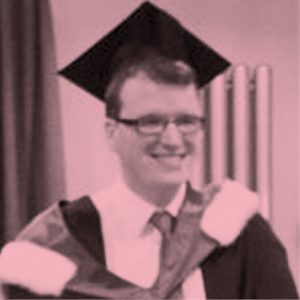 Prior to enrolling, I worked at a printers based in Elland. I really enjoyed the work I did and the people I worked with. However, there was no room for career progression. In 10 years' time, I would still be in the same position with the same responsibilities. This thought is what prompted me to start looking at teaching as a possible career change opportunity.
I was able to arrange a week at a school where my sister-in-law worked as a Year 1 Teacher. The placement was in Year 2 and was to involve shadowing the teacher and observing lessons to get an idea of what is involved in the role. I loved my time at the school and didn't want to leave, which encouraged me to actively look for avenues into a teaching career.
I was researching different options when my Dad gave me the leaflet for AA Teamworks, having spoken to a representative at a local fair in Hebden Bridge. I then attended the open afternoon where Jo Pearson outlined the course, detailing how to apply and funding options.
This hands-on help pre-application was one of the reasons I applied for a place on the course. However, it wasn't the only reason. Having spoken to teachers on my placement, they all had good things to say about Teamworks and the advantages of a SCITT programme. You are placed in a school from Day 1, so are able to see how a classroom is set up and how a teacher prepares for a new cohort of pupils. The school-centred approach also gives you the opportunity to observe best practice from experienced teachers and see first-hand the impact of strategies that you learn about during the taught sessions.
The course itself is a mixture of taught sessions and then placement in a school. The taught sessions cover every aspect of primary teaching, from the curriculum to other important areas. Each of these is covered by an expert on the subject, and you then have the opportunity to observe this in practice and its impact on placement in schools.
The level of support on the course is incredible. There are people to talk to whenever needed, be it fellow students, former students that are now teachers at the placement schools, mentors, link tutors or the course leadership and I found them all to be really approachable and helpful. I was able to get through my tough patch with their assistance, successfully complete the course and gain employment at one of my placement schools. (This is another advantage of a SCITT course. A job at a placement school is not guaranteed by any means, but being placed at the school long-term does give you the perfect opportunity to showcase your skills and potential for if a vacancy does come up.)
Moving into my NQT year, I am looking forward to starting my career with my own class. I am already involved in meetings discussing the forthcoming School Development Plan. I would love to get more involved in the curriculum at the school, possibly with subject leadership and then wherever that may lead. Thanks to AA Teamworks TSA I am now looking ahead to a career as a classroom teacher.